Sale!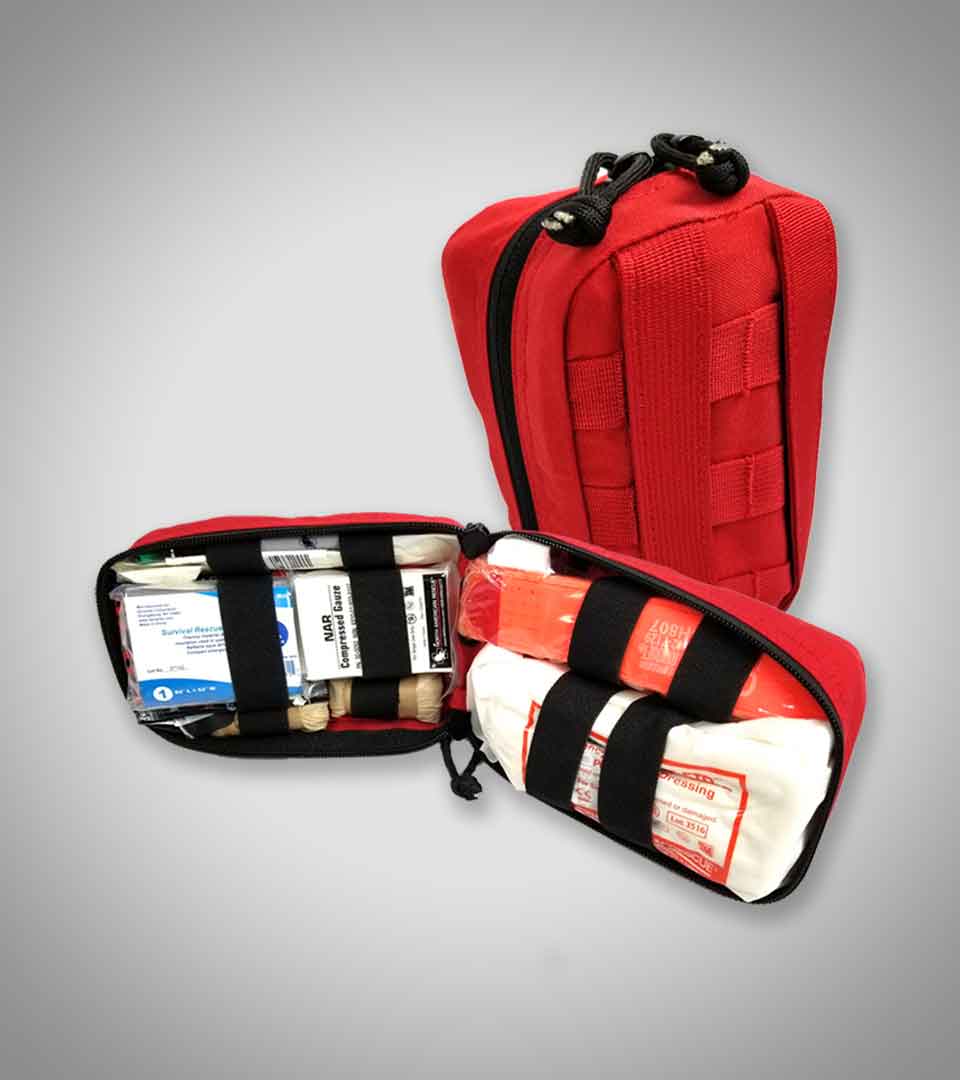 Gunshot Wound First Aid Kit
Available through North American Rescue
$175 Special Attendee/special pricing for members of US Law Shield/other instances
In addition to carrying your gun, ammo, and extra magazines, add our Gunshot Wound First Aid Kit to your everyday carry. U.S. LawShield and North American Rescue® joined together to provide responsible citizens essential life-saving tools such as:
2 x C-A-T® Tourniquets
1 x Combat Gauze LE Hemostatic Dressing
1 x NAR Compressed Gauze
1 x 6 in. Flat ETD™ (Emergency Trauma Dressing)
1 x Nasopharyngeal Airway 28F with Lubricant
1 HyFin® Vent Compact Chest Seal, Twin Pack
1 x Emergency Blanket
2 x Pair, Bear Claw Nitrile Gloves, Large
1 x NAR Trauma Shears, 7.25 in.
1 x Permanent Marker
And more all in a nylon bag. Its sleek, compact size is easy to transport or be stored in a vehicle or backpack until needed.
Be ready to treat injuries with this First Aid Kit.