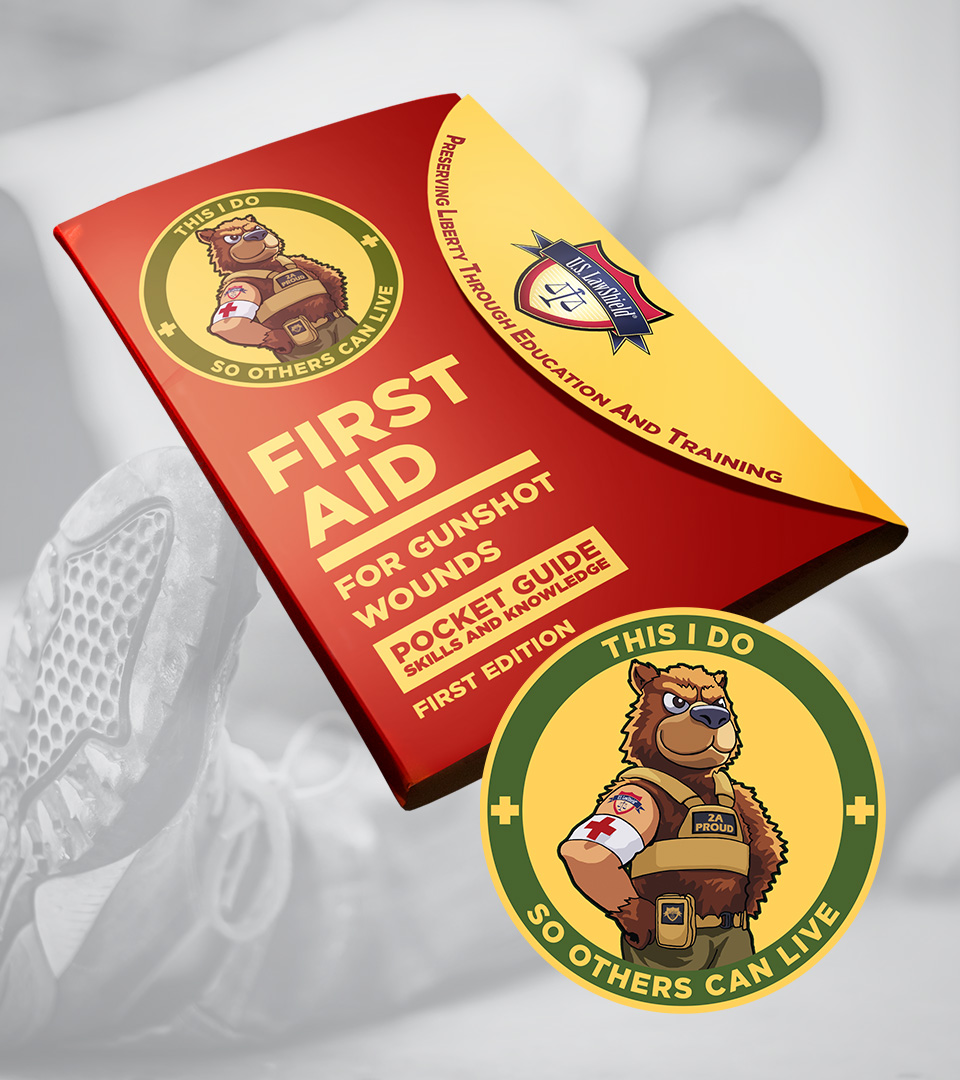 FIRST AID FOR GUNSHOT WOUNDS POCKET GUIDE:
Hard cover
Purchase the 90-min Online Course and Save $10.00
First Aid for Gunshot Wounds: Pocket Guide
U.S. LawShield recognizes that you want to become a more educated, prepared, and responsible gun owner. That's why we developed this life-saving pocket guide that can help you save lives. Once you finish reading First Aid for Gunshot Wounds Pocket Guide, you will be able to:
Treat a gunshot wound to an arm, leg, chest, abdomen, head, and neck;
Use the right tools for treating different types of wounds;
Stabilize a victim and control shock until EMS arrives;
Effectively communicate with EMS dispatch;
And much more.
This guidebook is easy for anyone to read and understand. You can easily stash it in your first aid kit and review it often. Additionally, the cover and ALL of the pages are blood and water resistant.
Pages: 179
Weight: 2 lbs