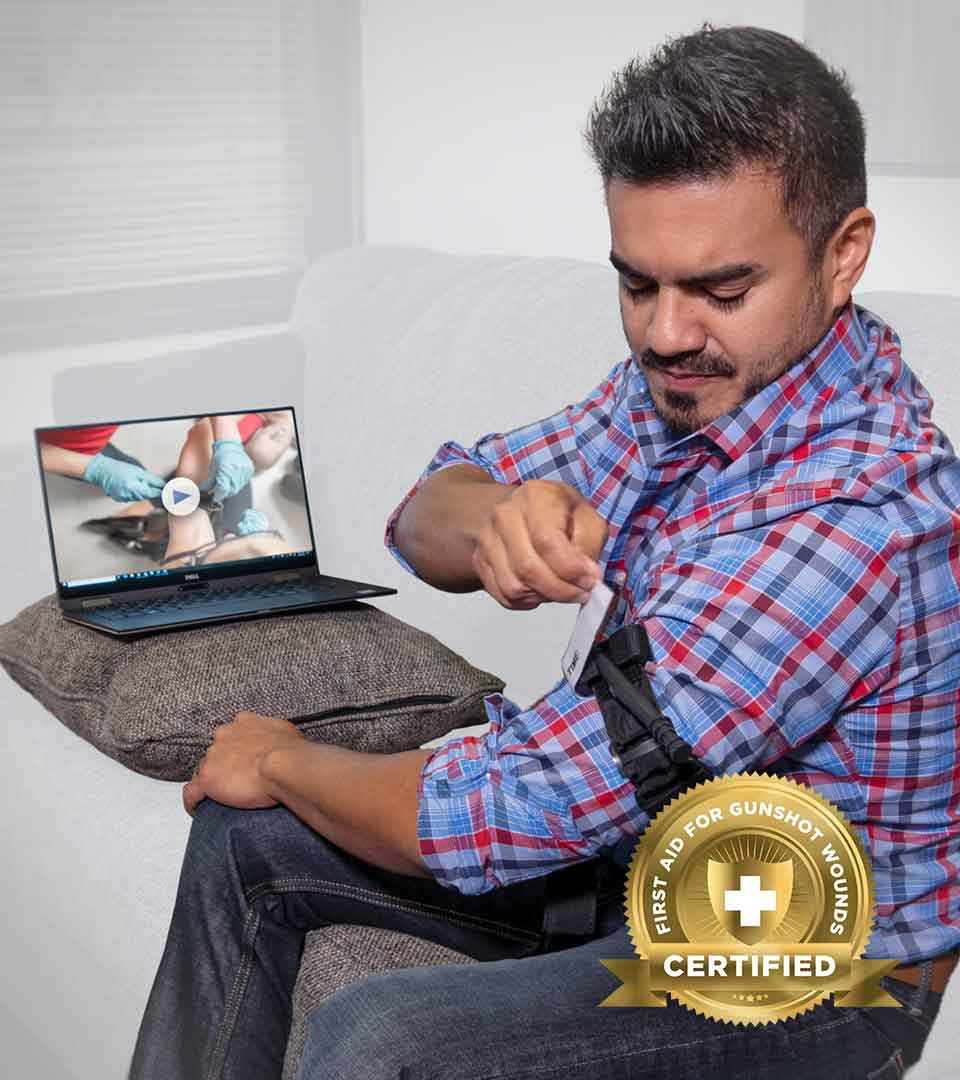 FIRST AID FOR GUNSHOT WOUNDS 90-MIN COURSE + DIGITAL BOOK:
ONLINE
First Aid for Gunshot Wounds 90-Minute Online Course
U.S. LawShield recognizes that you want to become a more educated, prepared, and responsible gunowner. That's why we developed this life-saving course that can help you save lives. By the end of First Aid for Gunshot Wounds, you will be able to:
Treat a gunshot wound to an arm, leg, chest, abdomen, head, and neck
Use the right tools for treating different types of wounds
Stabilize a victim and control shock until EMS arrives
Effectively communicate with EMS dispatch
And much more.
This online course is easy to understand and is designed for everyone. No previous medical training is required.
Learn to treat life-threatening injuries today.